April 2016

the products


* colors & patterns may vary and products are subject to change
▬the goody bags
Every mom
will receive a goody bag. Moms with
VIP
tickets will receive all items in a regular gift bag plus additional items
designated in orange
and marked by
.

| | |
| --- | --- |
| | The Limited Edition Hempz Sweet Whipped Creme & Wild Berry Moisturizer is a delicate, smell so good body treat! Sweet fusions of fresh picked, sweet wild berries, rich vanilla crème and soft undertones of white chocolate and cocoa leave your skin feeling soft, calm and moisturized. Indulge yourself Mama! >Learn More |
| | Bath time will be so much more fun (and safe) with the Kel-Gar Tubbly Bubbly Hippo! This faucet protector plus bubble bath dispenser in one will fit snugly on any standard bath tub faucet. >Learn More |
| | The Think King Clippy Hook is the first and only clip hook custom designed for shopping, not climbing. Its unique shape means holding the gate open is easy and items can slip on and off the hook effortlessly. The sturdy steel wire gate closes on its own coiled tension, so there is no spring that can break. The smooth and strong clip won't pinch your fingers, and the strong and lightweight aluminum won't break or weigh down your stroller. Its deep U shape can accommodate extra wide purse/bag handles, and it's easy to attach with a strong velcro strap that stays put at any angle. >Learn More |
| | Children will develop great habits with the Oral Care line from MAM. When baby starts solids, the MAM Learn To Brush Set makes tooth brushing easy right from day one. And with mom and dad's help it's even easier. Trendy colors and shapes arouse baby's interest and encourage him to clean his teeth. A round head adapts perfectly to baby's mouth. The set includes the Training Brush has a long, ergonomic handle that allows parents to assist perfectly with the first cleaning strokes and includes massaging heads for massaging sensitive gums and, the First Toothbrush has a shorter and compact handle to help your toddler learn independent tooth brushing correctly from the start. >Learn More |
| | Boogie Wipes are made with saline to dissolve boogies (mucus) caused by the common cold, allergies or otherwise booger-filled kid moments. Extra soft and scented in Great Grape, Fresh Scent, Simply Unscented and Boogieberry, Boogie Wipes are recommended by Pediatricians as a gentle, effective alternative to a dry tissue. Boogie Wipes 10ct Fresh scent is a Travel size pack that is great for diaper bag, purse, the car, and more. >Learn More |

▬
the raffle

Every mom will take home a "best & hottest" product (get the details on how moms will choose):
*** colors & patterns may vary and products are subject to change

The BOB 2016 Revolution FLEX Stroller
is the ideal on- and off-road jogging stroller, for outdoor enthusiasts and urbanites alike, keeping families active for the years to come. So whether you want a vigorous training session or a nice long walk, the Revolution FLEX is the ideal and amazingly versatile versatile. The front wheel swivels, which allows for easy maneuverability through parks, city streets and other tight spots, but also locks for added stability when jogging or taking on rough terrain. And the handlebar adjusts, offering 9 positions to provide a perfect fit for parents of different heights. The state-of-the-art adjustable suspension system takes bumps in stride. Your child will love the fully upright seating option and you only need one hand to adjust the seat angle. And keep all your supplies, gear and even a few toys in the extra-large cargo basket. When you're done for the day, fold the stroller in seconds and get going. >Learn More
Convenient, comfortable, and designed for superior safety, the Britax Boulevard ClickTight Convertible Car Seat
is an exceptional choice for getting your family where they need to go. With the revolutionary ClickTight installation system, everyone can install the car seat securely and confidently by just buckling the seat belt. It features complete side impact protection plus provides an advanced layer of protection with a deep protective shell and an energy-absorbing foam headrest designed to keep your child's head and neck extra secure. Includes the quick-adjust, 14-position harness that grows taller with your child at the push of a button, as well as the click and safe snug harness indicator to take the guesswork out of adjusting the harness to the proper tightness. The 2-position buckle gives your child room to grow and plush foam padding provides premium comfort at every touch point. There are even 7 recline positions with an automatic level indicator. We have bundled with the Britax Car Seat Sun Shield
. >Learn More
Did you know that typically up to 75 percent of car seats are installed incorrectly? No worries with the Britax Frontier Clicktight Combination Harness-2-Booster Car Seat
, which pairs an extra layer of side impact protection along with the super-easy ClickTight Installation System, so you know your child is always properly secured. And it easily adjusts with the push of a button – no need to rethread the harness. You simply squeeze the release button to open, buckle the seat belt across the belt path and then click the seat shut for a proper installation every time. Safe cell impact protection surrounds your child in safety components that work together to protect well beyond the established federal safety standards. The Frontier Clicktight also features complete side impact protection plus providing an advanced layer of protection with a deep protective shell and an energy-absorbing foam headrest designed to keep your child's head and neck extra secure. >Learn More
The BOB B-SAFE 35 Infant Car Seat
by Britax combines unmatched protection with distinctive BOB style. This car seat comes with Britax-exclusive SafeCell Impact Protection, a world-class system of safety components, including a steel frame for all-out strength and a base that compresses to absorb energy during a collision. It also has top side impact protection for your baby with a deep shell lined with energy-absorbing foam to shield your little one from side collisions. The contoured shell also minimizes side-to-side movement to maximize protection and the space-efficient design takes up less room in your car. Safely install the BOB B-Safe 35's base using the center-pull straps and quick lower anchors and just press a button to detach. We have bundled with the BOB Single Infant Car Seat Adapter
. >Learn More
.
The Naturepedic Ultra Breathable 2-Stage
combines an organic waterproof crib mattress with a removable washable breathable cover. This approach provides all of the safety benefits of a breathable crib mattress while maintaining a practical, easy-to-clean hygienic design. Its intelligent use of healthy and natural materials eliminates the need for flame retardant chemicals and barriers. This incredible combination of organic + breathable + practical makes the Ultra Breathable 2-Stage the healthiest and safest crib mattress available. >Learn More
The JOOVY Zoom 360 Ultralight Jogging Stroller
is the newest addition to the Joovy jogging stroller line. Made with 6061 aircraft aluminum, it is 10% lighter and its updated design is simpler, stronger and better looking. It has a straight through axle that runs straighter and truer while the suspension smooths out the bumps to provide a comfortable ride. Strong, light weight mesh reduces weight and adds better ventilation to the foot rest area, and Joovy's signature over-sized canopy with covered window provides the best sun protection available. You also get an updated neoprene parent organizer that holds 2 cups, has a zippered pocket and uses a new easy on/off mounting system. The easy to access basket and in-seat mesh pockets offer plenty of storage. It has an incredibly easy and compact fold. Swivel front wheel allows for maximum maneuverability and can also lock in a straight position providing a long, stable wheelbase for running or walking on long, straight paths. Car seat adapters (sold separately) are available in various models to accommodate most infant car seats. >Learn More
The new JOOVY Caboose Ultralight Stroller
is the most lightweight, compact and efficient double stroller. Designed for two children of different ages, it is preferred by parents for its practicality. With new upgraded features and an even lighter frame, the Caboose Ultralight Graphite continues to empower older children by giving them a choice to stand or sit while strolling. At 22 lbs. fully configured, it is lighter than some single strollers. A new rear canopy attachment provides shade for the child sitting in the back. The new parent organizer also holds two beverages and has a convenient zippered pocket for keys, phone or wallet. A universal infant car seat adapter is included and fits most car seats on the market. Sealed ball bearing wheels provide superb maneuverability and the 4-wheel suspension make for a smooth ride. It has the most compact fold for a double stroller. >Learn More
The new JOOVY Balloon Stroller
is eye-catching! It weighs only 12 pounds and has all the right features. With its 160 degree seat recline, a newborn can be carried in the bassinet-like seat. Your baby will sleep comfortably under the UPF 50 canopy which covers the entire seat. Is baby sleeping in the car seat? No need to disturb their sleep - the Balloon includes a universal car seat adapter allowing you to take the car seat directly from the car onto the stroller. Mobility is made easy with the reversible handle and swivel wheels. The Balloon's light weight and one-hand standing fold make it a breeze to take it in and out of your car. >Learn More
The Philips AVENT Double Electric Comfort Breast Pump
helps you save time and lets your baby enjoy the benefits of breast milk. Unlike breast pumps that only operate properly when you lean forward, the Philips AVENT double electric breast pump allows you to sit comfortably upright as you pump because the pump's angled neck lets milk flow naturally from breast to bottle. The pump also has a unique, soft cushion with 5 massaging petals that help gently stimulate milk flow by mimicking your baby's natural suckling patterns. The breast pump is simple to use, with only a few lightweight parts that are easily assembled. Parts are dishwasher safe and can be sterilized for easy cleaning. It includes the natural bottle and nipple for easier latch-on and transition between breast and bottle feeding. The Philips AVENT comfort double electric breast pump is backed by a 2-year warranty. >Learn More
Smoothly functional and effortlessly adaptable, the CYBEX Balios M Stroller
is both elegant and comfortable, making it the perfect city stroller. It has a reversible seat unit that can be adapted on the go. The never-flat rubber wheels allow for an undisturbed ride even on rough and uneven surfaces. The best-kept secret of the Balios M is that you only need one hand to use most of its functions. >Learn More
Nothing is better than Mom, but the new Soothe Surround technology comes close by leveraging time-tested, proven methods that parents use to soothe their little ones within the Graco Duet Oasis Soothe Surround Baby Swing
. The Soothe Surround Technology is the only swing technology to sync sound and vibration to bring to life time-tested soothing methods. Soothe Surround leverages old standbys, like the middle of the night car ride, by mimicking the sound and vibration of a moving car to soothe baby from the comfort of your own home. Nine additional pairings mean you can find the right fit for your little one's mood anytime. The extra plush fabrics, innovative seat shape, and extended ratcheting canopy provide the optimal comfort space for baby. >Learn More
The Inglesina Zippy Light Stroller
is a light-weight stroller that opens, closes and strolls with just one hand. Weighing only 15.2 Pounds, it boasts a large comfortable seat, a fully reclining backrest, adjustable footrest and a large extendable hood with UPF 50+ for maximum protection against sun rays. The narrow frame of the Zippy Light allows you to glide through the smallest of passages with ease and features an all-wheel suspension so your baby will enjoy a smooth ride. A true space-saver when closed, the Zippy Light stands on its own for easy storage. Included accessories: bumper bar, rain cover, cup holder, shoulder pads and mesh storage basket. The optional car seat adapter allows you to use Maxi-Cosi Micro AP and Prezi car seats. >Learn More
The TWELVElittle Allure Backpack
is the perfect diaper bag to keep you hands free for busy moms. Whether you wear it on your back or slung on one side of your shoulder, it makes style and organization easy. The drawstring closure and leather covered magnetic snaps under the flap, keeps all belongings safely in place. Water resistant, it is coated smooth nylon with leather trim. One large pleated front zipper pocket, and two side insulated bottle pockets give easy access. A hidden zipper pocket on bottom of back side is great for dirty item quick storage. Interior has two elastic slip pockets, a zipper pocket and a large slip pocket. The entire back and adjustable shoulder straps are padded for comfort. Definitely a Must Have! >Learn More
The stroller that sparked a viral internet sensation will make an appearance at our Best & Hottest Products From Pregnancy To Preschool event. The GB Pockit Stroller
holds the Guinness World Record for the world's smallest folding stroller. It folds down to the size of a handbag (and self-stands when folded), fits under an airplane seat, weighs only 9 lbs and even comes with a sunshade and storage basket. Pockit has a height-adjustable 5-point harness, removable and washable seat fabric, locking swivel front wheels and one-touch rear brake. >Learn More
We have had a love/hate relationship with traditional wagons until now. The Go-Go Babyz Folding Wagon Stroller
is the safest and most convenient wagon on the market that easily converts into a single stroller. The optional custom seat with a 5-point safety harness can be set in two positions: upright and reclined. Need more space for your sports gear or groceries? No problem! The seat can be easily added or removed to convert this stroller back into a more traditional wagon. Unlike standard wagons, the Wagon Stroller features a wider foot print to accommodate your little ones to safely ride inside without the fear of tipping, a hands-free foot brake and the ability to simply fold down completely in order to fit in the trunk of your car or on the side of your garage for storage. With a weight limit of up to 150 lbs, the Wagon Stroller is the perfect solution for sporting events, theme parks, picnics, trips to the farmers market, family walks (and yes, even your pets!). >Learn More
Function and organization meet designer elegance and class in the new timi & leslie Quilted Tote Diaper Bag in Soho
. Made from smooth, durable nylon and quilted in an elegantly understated timi & leslie branded diamond pattern, the Quilted Tote is the ultimate in brand luxury. Accented with vegan faux leather (PVC free) and featuring custom hardware in an antique brass finish, fashionable organization is taken to a new level. Each Bag features: An adjustable cross body, detachable strap so you can wear the bag hands free; A neoprene-lined, cushioned shoulder strap for stress free carrying; Coordinated non-slip stroller straps to conveniently hang your bag from your stroller; Our specially designed changing pad with a front pocket to store your diapers, wipes or cream when you need to make a quick diaper change trip; 3 outside pockets, including 2 insulated side pockets to keep baby's bottles warm or cool; 7 inside organizational pockets; Inside key fob. >Learn More
Be sophisticated and organized with the timi & leslie Metro Messenger Diaper Bag in Bermuda
. It is made from vegan faux leather (PVC free) with custom hardware in an antique brass finish. The Metro Messenger bag has a roomy interior with multiple compartments to fit all of your and baby's essentials. Always be in style and never sacrifice function with the Metro Messenger bag. Each Bag features: An adjustable cross body strap so you can wear the bag hands free; Coordinated non-slip stroller straps to conveniently hang your bag from your stroller; Our specially designed changing pad with a front pocket to store your diapers, wipes or cream when you need to make a quick diaper change trip; 4 outside pockets, including 2 insulated side pockets to keep baby's bottles warm or cool; 6 inside organizational pockets; Inside key fob - never lose your keys again. >Learn More
Be fabulous with the ultra-sophisticated timi & leslie Madison 7 Piece Diaper Bag Set in Copper/Saddle
. It's made from easy to clean vegan faux leather (PVC free) and features custom hardware in an antique brass finish. Each Madison comes with 6 fashionable and functional accessories so you never have to sacrifice style for function: An adjustable cross body, detachable strap so you can wear the bag hands free; specially designed changing pad with a front mesh pocket to store your diapers, wipes or cream when you need to make a quick diaper change trip; A zippered sac to hold soiled clothes; A stylish clutch that you can use as your purse with interior credit card slots and an inside zipper pocket; An insulated bottle tote to keep your baby's bottles warm or cool; Coordinated stroller straps to hang your babe bag from your stroller; Water-resistant, light colored lining so you can easily see everything in your bag; 3 exterior pockets; 6 interior organizational pockets; Inside key fob. >Learn More
The Combi Fold N Go Double Stroller
provides ultimate convenience while encompassing a lightweight, compact, and portable design. The self-standing stroller fits through a standard doorway and features a one-hand quick fold and sleek aluminum frame. Two padded seats include 5-point harness systems with plush harness pads for your children's comfort. The extra-large canopies with mesh ventilation windows enable you to keep an eye on your children at all times and also allows air to flow easily in and out of the seating area of the stroller. Dual front wheel suspension ensures a smooth ride while the lockable front swivel wheels improve maneuverability. One single step locks both rear wheels simultaneously, making it easy to park and stroll as you wish. A parent cup holder, extra-large basket, and canopy pockets offer storage of essential items right at your fingertips. With a weight capacity of 50 pounds per seat, two removable child cup holders, one removable snack holder, and a multi-position recline, the Fold N Go Double is suitable for children 6 months and older. >Learn More
The Combi Go and Grow Walker, Play Table and Chairs
is a three-in-one modular play set that grows with your child. During stage one, children can stay entertained by the plush toy bar in the stationary activity center configuration. In stage two, little ones will become mobile while using the walker setting. Once your child is able to walk on his own, transform the walker into a play table for stage three. Two coordinating chairs for play time and meal time are included. >Learn More
We are thrilled that LILLEbaby launched a collaboration with TokiDoki, the pop culture brand meaning "sometimes" in Japanese. The LILLEbaby 5 in 1 CarryOn Toddler Carrier TokiDoki
is made specifically to be a roomy carrier for growing toddlers, the carryon toddler carrier creates an ergonomic and comfortable way to carry your child for many years. Featuring a wider and taller torso than most carriers, the carryon is possibly the most versatile toddler carrier on the market. The carryon carrier is ideal for older siblings or when your baby has grown out of the LILLEbaby complete carriers. Soft and durable 100% cotton fabric adds to this carrier's go-anywhere style. Like all LILLEbaby carriers, the carryon toddler straps can be crossed in back when wearing on the front. >Learn More
Your little one won't miss a beat with 4 fun, grow-with-me ways to play with the Fisher-Price 4-in-1 Step 'n Play Piano
. Remove the soft keyboard mat for tummy time or lay & play. Baby can go for a spin (360 degrees!) in the entertainer for all-around play. Sliding seat encourages first steps as baby "walks" back & forth on the keyboard. Remove the seat so toddlers can jam! Even the music grows with baby. Choose short play, long play or baby makes the music. When baby's ready, there are 3 sung songs to encourage early learning. >Learn More
Sweet serenity is closer than you think! The Fisher-Price Soothing Motions Seat
is inspired by the natural motion of mom or dad. Customize the motion to whatever baby likes best. Bounce, sway or bounce and sway together, in the deep, cozy baby seat. Calming vibrations, 10 songs and nature sounds add to the serene scene. >Learn More
Late nights. Middle of the nights. Early mornings. Mid-day meltdowns. Nothing a cozy sleeper with just-the-right angle and plush fabrics can't help. The Fisher-Price Newborn Auto Rock 'n Play Sleeper
is an inclined sleeper with automatic rocking motion, music, sounds and vibrations, brilliantly controlled from your smart device. Simply download the Smart Connect™ app to activate gentle, hands-free rocking or to turn on the calming music and soothing sounds without disturbing baby. Baby, that's genius. >Learn More
Baby can rock it out with the Fisher-Price Baby's Bandstand Play Gym
. It features a unique musical mat that responds to your little one's kicks and bats. Start out by setting the attached boom box speaker to long play mode - your newborn will be entertained by 30 minutes of music while laying and playing with the dangling, music-themed activity toys. For tummy time, set the speaker to short play mode. The 3 instruments on the mat reward baby's touch with fun sounds, encouraging your wee one to push up, reach & bat. As your mini musician grows, remove the arches to let baby sit up and put on a musical show. Tots can even discover how to make the song grow by hitting the same instrument twice in a row! And when baby's "on break," detach the electronics and throw the mat in the washer to be ready for the next show. >Learn More
The Mobo Miti
is a mighty little three-wheeled cruiser designed for children 2-5 years old. From its innovative rear-wheel steering system to its ergonomic design, the Mobo Mity encompasses an abundance of splendid features. With quality you can trust, this stylish cruiser features a comfortable seat, chainless chassis, never-flat tires and a sturdy, adjustable frame that grows with your child. This unique cruiser plays an integral role in the development of your toddler's motor skills, muscle strength, and hand-eye coordination. While promoting healthy exercise, the Mobo Mity delivers a fun riding experience coupled with increased physical activity. Let your child take a Mobo Mity out for a cruiser and start an adventure today. >Learn More
"Let me do it!" Boy, we sure do hear that a lot from our kids. As they grow, that fierce independence gets stronger and stronger. Now, with the Growing Step Stool by Little Partners
, they finally CAN do it, and with the solid wood construction, they can do it safely. Supporting up to 250lbs, this will be the last stool you ever need. What sets Little Partners ahead of the pack is the tongue in groove assembly that makes for serious strength and stability for you and your child. This stool is designed to be used by both children and adults, so now it's easier than ever to put the little one down for a nap. This versatile step stool will come in handy in any room of the house. Use it in the nursery, the kitchen OR the bathroom. You may even consider getting two... >Learn More
A hot cup of joe isn't the only cure for a Case of the Mondays-the morning fog will melt away as you watch children serve up a dash of sugar, a dollop of milk, a scoop of self-expression, and a heaping spoonful of creativity. The beech wood Fisher-Price Early Bird Barista Set
helps toddlers engage in fun-filled early role-play activities as they "make and serve" their coffee creations. After all, it's easy to wake up on the right side of the bed when you know they'll be laughing, sharing, and using their imaginations. For ages 2 and up. >Learn More
No evil villain better try to attack the Fisher-Price Imaginext DC Super Friends Hall of Justice
, the headquarters for the Justice League! A turn of the Power Pad will reveal 3 hidden projectile launchers: 1 in the window and 1 in each side turret! Superman, Batman and young Super Heroes are ready to do battle with the Legion of Doom at a moment's notice! The adventure continues on back with a jail to imprison pesky bad guys, a team-gathering area for Justice League meetings, and computer consoles to keep an eye out for attacking villains. Little ones' imaginations will be armed and ready with new stories and adventures each day! Imaginext. Turn on Adventure! >Learn More
The Ju-Ju-Be Legacy Collection Be Classy Handbag Diaper Bag
is like you - a class act. You might spend a majority of your days covered in baby food, or picking up the playroom for the 100th time, but have no doubt: you are still the same classy woman you have always been and will always be. The light colored lining is protected with an Agion natural antimicrobial treatment that inhibits and reduces the growth of odor-causing bacteria, mold and mildew. The outer fabric is treated with Teflon fabric protector, making it easy to repel stains. The front "mommy" pocket holds keys with a stretch key fob and sunglasses (cleans lenses too.) with plenty of room for more. The main zipper pocket is large enough for diapers, wipes, extra clothes and other items. Keep organized inside with (3) gusseted pockets and (1) zippered pocket. The back pocket is designed with crumb drains to keep this area clean and includes a super cushy memory foam changing pad. The (2) bottle pockets are located on either side of the bag and insulated with Thinsulate to keep items warm or cold. >Learn More
Let your little ones entertain themselves with a smile on their face. The JumpSport iBounce 2 Kids Trampoline
is a fun and engaging way for toddlers to exercise. It uses custom designed long lasting bungee cords for a smooth, dampened, safe bounce. A padded, easy-reach handle bar is also included. The foldable trampoline has a removable handle for easy storage. RompyRoo's First Learning Adventure iPad-friendly DVD is included, and teaches letters, numbers, spelling and music. Recommended for ages 3 and up.>Learn More
The Pello Multi-use Luxe Baby-Toddler Floor Pillow/Play Mat/Lounger
is that truly unique product everyone will ask you about. Beautifully designed with large loop handles for hands free carrying along with 100% cotton and luxe brushed poly fabrics, Pello provides a completely portable lounging surface for your baby to snuggle into no matter where you happen to be. It is incredibly versatile and stays with your baby from the time (s)he is born through countless milestones. Throughout the stages, pushing into the soft surface of the Pello enhances muscle engagement and speeds muscle development. Completely washable and built to stand the test of time, Pello fabrics are baby and kid friendly. The filler is 100% hypo allergenic and flame retardant polyester, meaning your Pello will maintain its excellence through untold accidents and launderings and your baby will always have a clean surface to snuggle into. >Learn More
The Vilah Bloom Harbor Side Tote reinvents the popular coined phrase "fashion meets function". This do-it-all tote is stylish, over-sized and features our built-in dispensing wipe system. Carry this bag from pre to post baby. With 3 carrying options, 11 spacious pockets and easy one handed access to wipes; toting tot and essentials was never this easy or chic! >Learn More
We have bundled our favorite Love To Dream
products to get baby through the early years in comfort: Swaddle Up Original
is a unique baby swaddle solution allows you to swaddle with arms up, allowing your baby to self-soothe. This helps your baby to quickly settle & establish an easy & peaceful sleep routine. Swaddle Up 50/50
is an innovative baby wrap solution allows you to transition your baby from being snuggly swaddled towards the independence of the arms-free Inventa Sleep Bag
. We added the Beanie
and Snugbud Soother Blanket
. >Learn More
The Snuza Hero Baby Movement Monitor
is an 'out-and-about' monitor, unrestricted by the conditions imposed by other monitoring products. The innovative Snuza range offers unsurpassed technology in the world of baby monitoring in that it uniquely combines finely-tuned precision monitoring with mobility and ergonomics. Because Snuza hero clips over the waistband of baby's diaper, it doesn't matter where they sleep. Perfect for at home, when travelling or when visiting friends and family. The Snuza hero has a unique vibration feature that is activated to stimulate baby is movement is not sensed for 15 seconds. If movement is not detected within 5 seconds of the vibration, an audible alarm is activated. You can be assured that Snuza hero is safe. There are no wires or cords that could potentially harm baby; Your Snuza is made with hypo-allergenic, medical grade plastics; and importantly, does not send or receive radiofrequency signals. >Learn More
Clip the Snuza Go! Baby Monitor
onto the waistband of your baby's diaper and switch on. Snuza Go! will detect your baby's every movement and will alert you if your baby's movements are very weak or fall to less than 8 movements per minute. If no movement is detected for a period of 20 seconds or less, an alarm will sound to alert you. >Learn More
As parents, we only want the best for our children. By feeding them homemade baby food, we are not only giving them the most delicious and nutritious food-we are laying a strong foundation for a lifetime of healthy choices. You don't need to be a chef, have al lot of time on your hands, or a kitchen full of fancy equipment to make your own baby food-in fact you'll be shocked at how fun and easy it is with the Sage Spoonfuls Homemade Essentials Package
. By spending just 1 hour every 2 weeks, you can have a freezer stocked with healthy and delicious baby food. The package has easy-to-prepare whole foods that are delicious on their own or mixed together to make endless yummy combinations. By keeping it simple, you keep it easy. There are even a number of purees that can be whipped up in seconds. The kits immersion blender/food processor make it easy, and the 4oz glass storage jars are freezer and dishwasher safe. >Learn More
The MiP Robot from WowWee
has an inquisitive and responsive personality communicated through motion, sounds, and RGB LED eyes. With his unique dual wheel balancing, MiP is able to navigate his surroundings, follow hand gestures, and even follow objects around. Unique dual-wheel balancing with fast speeds and on the dime turning. Hand gesture command recognition. Comes with a tray accessory that can be plugged in. Watch MiP balance multiple objects while moving or standing still! Multiple robotic modes including Roam, Stacking, Dance, and Programming. >Learn More
WowWee R.E.V.
are Robotic Enhanced Vehicles that are designed for combat. Leave the track behind, and the let the world be your battlefield. Equipped with cutting edge Artificial Intelligence, in conjunction with BeaconSense technology, Each vehicle is outfitted with BeaconSense technology, a proprietary indoor GPS system that enables them to sense their surroundings and navigate accordingly. REV does not require a special surface or mat to play on, and up to 16 different vehicles can enter the game at any time. REVs can think, drive and fight for themselves- no player two required. REVs are hardwired to outwit, outplay and outlast YOU, their human opponents. >Learn More
The Oribel Peripop Pop&Wrap
helps keep stuff, but that's not all. From blanket to play mat, Peripop is about endless possibilities. Stuff it with old clothings and plush toys, and out pops a cushion, mini stool or even a backrest! >Learn More
Meet Moulin Roty's Marinette et sa Valisette
. his adorable rag doll comes with her very own trunk for storing all her outfits. She is adorably soft and stylish with sweet facial expression and fiery orange hair with purple spotted bow. She wears a removable purple dress with dots of pink, blue, and green that coordinate beautifully with her mustard polka dot bloomers, pink striped legs and purple plush shoes. She is completely soft and cuddly and stands at 10" tall. The suitcase playset is beautifully designed inside and out and comes with accessories for your little one to dress Marinette. The inside is decorated to represent her room at home. This charming Moulin Roty doll is beautiful toy that will be cherished for a long time. >Learn More
The KidCo DinePod
is a lightweight portable high chair that provides instant seating indoors and outdoors, at home or away. It's no surprise that DinePod has received the 2016 Family Choice Award, and was also designated an Academy Star by the Cribsie Awards last March. At just over 5 pounds, the DinePod sets up instantly. The one button release safety belt keeps baby secure while enjoying meals or activities. The simple fold and go design makes this a favorite with parents. Storage/Carry case included. >Learn More
Outdoor play has never been so safe! The Kel-Gar Sun Stop'r Kwik Cabana with Shade
is a colorful play cabana that ensures maximum sun safety. This portable and lightweight tent is perfect for nap time and play time, whenever your child needs a cool, shaded shelter. The design features a patented mechanism for easy opening and closing, and includes a carry case for optimal accessibility. Extra shade is provided for by the optional zip on & off shade, and an a external sun protective area that is 45in x 30in in size. Suitable for indoor and outdoor use. Harmful UV rays are blocked with 50+ UPF (blocks 98% UVA and UVB rays) material, shielding children from sun damage and heat. Mesh panels and a mesh front with zipper closure allow for visibility, and side pockets are featured for convenience. >Learn More
Ozobot
is one of the world's smallest programmable robots, measuring just over 1 inch in height & diameter. But don't let its small size fool you. Ozobot is a powerful learning tool that teaches children the basics of coding & programming in fun, interactive ways. Its easy to understand color based coding language makes Ozobot the perfect choice for introducing young minds to concepts that will be vital to their success in the 21st century. >Learn More
The Babymoov Anti-Uv Tent
protects against up to 99% of harmful UVA and UVB rays, sand and wind! Anti-UV tent coating 50+. With the pop up system you can fold and unfold the tent very quickly: 3 seconds only! Very light (1,5 lbs) and practical you can bring the Babymoov tent everywhere when you are on the go. Your baby will appreciate being protected in such a safe and large space (34,43x33,46x38,58in). You will feel reassured thanks to the ventilation net which lets the air coming through the tent and the mosquito net protecting your little one from the harmful stings. Very stable thanks to 4 pegs (supplied in the transport bag) you can use this tent on any beach. >Learn More
The original Milk Snob® multi-functional Toggle Nursing Cover is the first nursing cover on the market that provides 360° coverage, functions as a shopping cart cover and is fully adjustable at the opening. We are featuring the Milky Stripe fabric. >Learn More
Expectant moms, we have you covered with Preggers! We are featuring a combined set of the new Maternity and Postpartum Support Garment (with a removable and reusable heating element) and the Support Pack (which includes leggings and Support Band), both in size Medium. >Learn More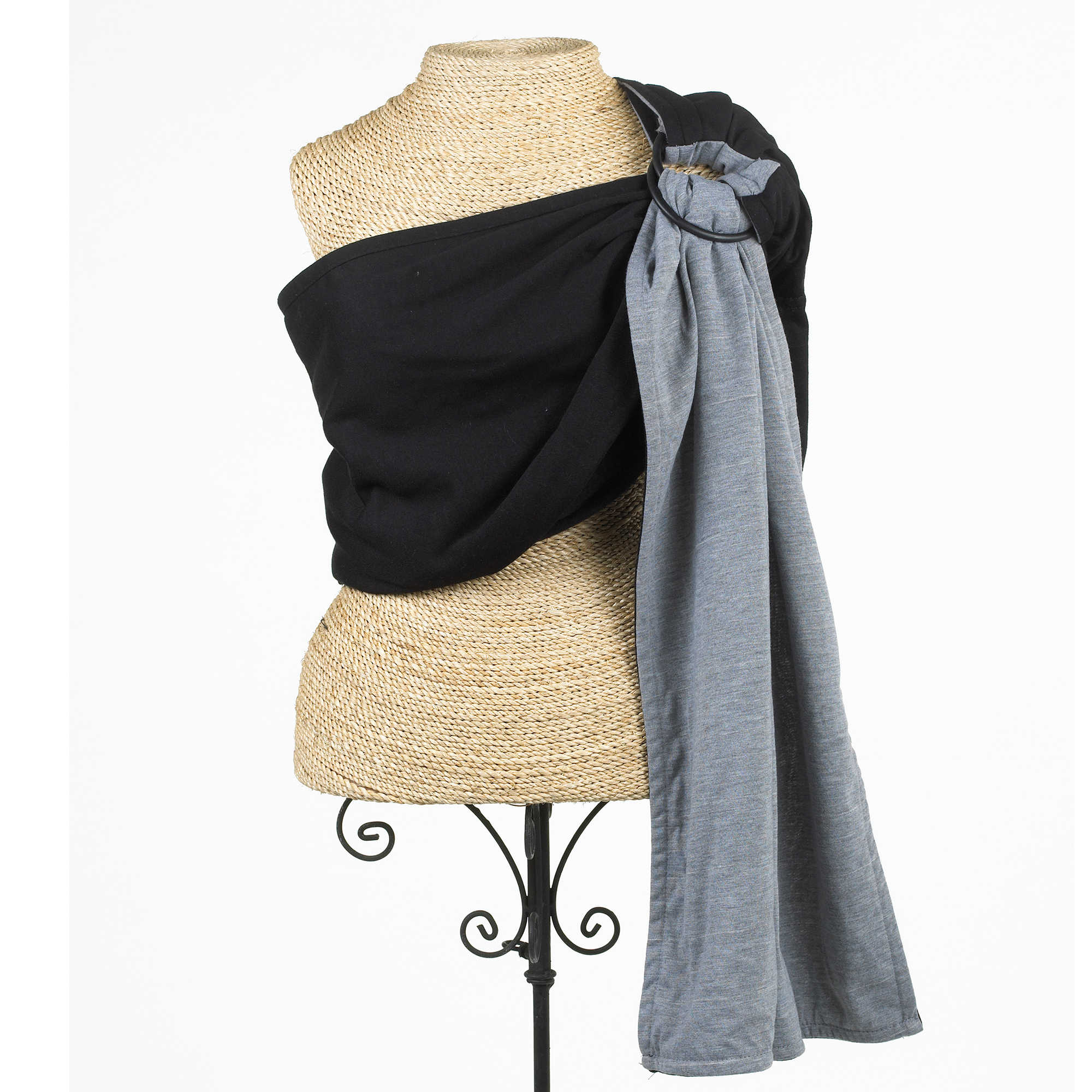 Offering a comfortable carrying experience for both parent and child, the Balboa Baby Jersey Sling
is perfect for active moms who want a baby carrier that moves with them. Reversible and adjustable design is made from luxurious and durable Jersey fabric. >Learn More
The Keekaroo Cafe Booster
is the hot item every parent will want to have. An exclusive design process manufactured in the USA makes this booster seat soft to the touch. Made with a latex free seamless material, cafe boosters are the child booster seats that are guaranteed to be peel resistant and tear resistant. Not only are the baby seats resistant to tears and peels, they are also impermeable to fluids. Your children can sit in the cafe booster, spill food and drinks all day and the mess will remain on the surface. The cafe booster will keep your child sitting comfortably and safely with the skid resistant textured bottom and security straps, making it easy to use on any chair. The 3 point safety belt buckles your child in for a wild dinnertime ride. >Learn More
The new Kidz Gear Bluetooth® Stereo Headphones for Kids
are designed specifically for children. The Kidz Gear Headphones provide safe listening with true freedom from cumbersome wires that kids can easily get tangled in. Available in blue or pink, the headphones deliver a high-quality audio experience and work with all devices that support Bluetooth 4.0, including iPhones, iPads, Kindles, Nooks, Android smartphones and tablets, and computers with a Bluetooth adapter. >Learn More
Fix me now. Mix me later. Mixie Formula-Mixing Baby Bottles
are really quite genius. Formula goes in the little compartment. Water goes in the bottle. At the first cry, just shake and blend. Simple. On a flight, or in the middle of the nigh, Mixie has you covered. Because when a baby wants a bottle, the baby wants a bottle now. To release the formula, push button on the bottom of the bottle. Compartment lid works as free-floating agitator to mix without clumping. Patented air tight design; Microwave and Dishwasher Safe. We have bundled into a set of four 4 oz bottles. >Learn More
The Modarri Combo Pack
race car set will provide hours of fun for kids. With one finger in the seat, whip the car in tight figure 8s, spin in a circle, drift, do wheelies, and much more! Kids also get to be the auto designer by customizing each car's look. >Learn More
Mom Invented, Mom Owned, Mom Operated - Undercover Mama
has you perfectly, comfortably, stylishly, covered! The soft and snug Nursing Tanks are a must-have for your maternity wardrobe, no matter what stage of pregnancy or nursing you're at. With a thick blend of 95% cotton and spandex, our Nursing Tanks have great support and coverage, just where you need it. A patent-pending attachment design is sophisticated, but so easy to use. The Undercover Mama Nursing Tank works with any and every bra, which means you can keep wearing it, whether you're nursing or not. One MetroMom may choose a $50 gift certificate to undercovermama.com, to select her individual size and color choice. >Learn More
NurturMe
provides innovative and sustainable options for busy, modern parents to help ensure their children are getting the nutrition they need to live a yummy life – including the first 100% pure quinoa alternative to traditional rice cereals, dry pouch infant meals that can be mixed with breast milk or formula for added nutrients, and healthy toddler snacks that deliver 1.5 servings of fruit and veggies in each pouch. One Mom at the event may choose a $55 NurturMe Gift Pack. >Learn More
Designed with love, pediped footwear
combines comfort and fashion into a shoe that is pediatrician recommended. Their construction enables babies to sense the ground beneath their feet as they learn how to walk, and to develop foot strength as they grasp with their little toes. pediped footwear is the 'next best thing to bare feet'. And wait until you see the soft pastels and bright fun colors that enrich the new spring collection! One MetroMom may choose a $50 gift certificate to pediped.com. >Learn More
Looking for a little extra privacy while nursing in public? The Bebe au Lait Nursing Cover
has a patented open neckline that holds the cover away from mom and baby - allowing them to maintain eye contact so they can continue to bond while breastfeeding on the go. The open neckline provides airflow and allows mom to see that baby is properly latched, which is key to breastfeeding success. Secure and adjustable, the neck strap holds the nursing cover in place, giving you privacy and confidence while breastfeeding, wherever you are. This cover comes in Tribeca, a modern and sophisticated petalled floral in black and ivory. >Learn More
Still showing the effects of pregnancy? Indulge yourself in this deluxe at-home spa treatment with the Mambino Organics Anti-cellulite Total Rebound Kit
. Did you know that cellulite is not a result of too much fat in the body but the weakening of the skin cells and connective tissue? Smooth skin depends on strong, active blood vessels, adequate hydration and right balance of nutrients. This kit helps repair skin tissue, stimulates the lymphatic system, promotes healthy circulation to remove cellulite-causing fluids and restores skin hydration and smoothness. >Learn More
Did you know that a baby's hearing is fully developed in the womb at 20 weeks and memories begin at 30 weeks? Bellybuds
is a baby-bump sound system that offers parents-to-be a means to deliver audio stimulation to their developing child to start creating those memories now. The custom speakers gently adhere to the belly and safely play music, soothing sounds or even loving voice messages directly to the womb. Easy-to-use and portable, they are wearable anywhere, anytime. >Learn More
We've put together our own gift set of MAM
products to get you and your baby through the first year! MAM combines technological innovation, medical function and contemporary design to develop superior baby care products that support a baby's development from day one. Since MAM developed its first soother in Vienna in 1976, it has evolved to become a global authority on baby care product design and quality. Today MAM products are used by families in over 50 countries and on five continents. Our gift set, valued at $50, includes products from MAM's baby care range of award-winning pacifiers, bottles, cups, teethers, oral care items and coordinating accessories. >Learn More
The Summer Infant SwaddleMe 1st Year Safe Sleep 4-Pack Gift Set
contains all 4 stages of SwaddleMe to provide safe, comfortable sleep for the first year of baby's life. The cozy Pod and Original Swaddle recreate the comfort of mother's womb and prevent the startle reflex during the first three months of life. As baby learns to roll over, the Wrap Sack enables a safe transition from a swaddle to a wearable blanket. The Wiggle Wearable Blanket keeps baby warm and cozy during sleep without any loose blankets in the crib. SwaddleMe knows that when your baby sleeps better, you sleep better. Our complete line of wearable sleep products has been designed and tested to keep babies snug, safe, and comfy every night throughout their first year. >Learn More
The new Summer Infant Babble Band
is the first wearable baby monitor that offers the only hands-free option to feel close to baby from anywhere in your home. The Babble Band fits both mom and dad comfortably and has an easy to attach adjustable clasp. Babble Band features 3 Monitoring Modes: (1) Audio Mode: to hear baby in the nursery, (2) Vibration Mode: to 'feel' baby when there is sound in the nursery, but audio is turned off and (3) Sound Light Mode: Sound activated LED lights provide a visual cue when there is noise in the nursery, and audio is turned off. >Learn More
Pretend play has never been more fun! The Aeromax Toys My 1st Career Gear
gives your little one everything he needs to be a firefighter or astronaut (we are bundling both sets!). Recommended for ages 3-6. >Learn More
The ultimate baby shower gift for any new parent, the baby pibu Newborn Essentials Skincare Kit
includes every item a new parent needs to care for and nourish newborn baby skin for the first several months. This luxurious gift set contains products that are hypoallergenic, naturally-derived, have been clinically tested by a team of board certified dermatologists and are made in the USA in an FDA regulated, organic certified facility. All packaging is recyclable. >Learn More
Mega Seat
is the perfect choice for your baby's first seat. Made in the USA of soft, safe Polyurethane foam, the Mega Seat is sturdy as well as comfortable for your child. The Mega Seat can be used to help your child sit upright while placed on the floor. The back of the Mega Seat is 2" taller than competitors', offering better head and neck support. Children will appreciate the extra wide leg openings as well as the generous arm rests. It is lightweight and easy to transport, and wipes clean with a wet cloth. Mega Seat has a built-in safety belt. It is recommended to strap your child in whenever he/she is in the seat. Designed for babies 4 to 16 months. >Learn More
Turn any chair into a child seat with the Kaboost Portable Chair Raiser
. Kaboost raises the height of a chair by simply snapping underneath a 4 legged chair in seconds. It is engineered to improve chair stability and stays attached when the chair is moved. By raising the height of the chair, little kids can sit like big kids at the table. It is portable and lightweight, 3.5 pounds, easy to take with you to grandparents or restaurant. We have bundled with the Kaboost Travel Bag
. >Learn More
Silikids
is the first mom-founded brand focusing on children's products made entirely out of silicone and glass. They combine need-based innovation with the technological advantages of silicone, offering an alternative to plastic wares found in the kitchen. Their focus is to design safe, modern and practical silicone products that offer superior function, while being easy to use and clean. One Mom at the event may choose a $40 Silikids Gift Pack. > Learn More
Dry air, hot air, stuffy noses and little coughs. Just some of the many reasons doctors recommend Cool Mist Humidifiers. Crane makes some of the best. We love the Crane Adorable Ultrasonic Cool Mist Humidifier
. Whisper quiet operation and convenience features such as auto-off, variable mist control and removable water tank make use super easy. No filters needed means no costly replacements. Energy efficient, these humidifiers use less energy than a regular household light bulb. We are featuring fun animal shapes in Owl and Elephant. >Learn More
At 52" inches, the Neat-Oh! Lifesize Castles
stand over 4' tall when assembled, and is a true life-sized arena for fantasy play. These beautiful castles are sturdy, fully printed cardboard structures that can be assembled in endless ways. Multiple castles can even be combined to expand the kingdom. It's the ultimate domain for any fairytale princess! When playtime is finished, the castle collapses flat for easy storage. We are featuring two different castles, the Fairy Castle and the Knights Castle. >Learn More
Covered Goods™ multi-use nursing covers give you all the benefits that the traditional covers do... and more. It also functions as a scarf, and shopping cart cover provides true all over coverage front and back. Made of comfortable, stretchy fabric, it takes seconds to put on and take off. The cover features a flexible neck that can be worn down under one arm and also allows you to peek in to make sure your little one has latched properly. Can be folded very small and in any fashion for storage, and one size fits most. >Learn More
Nothing symbolizes rest, relaxation and comfort like a good pillow. The award-winning Wunders Buddy Nursing Pillow
is perfect for expecting moms looking for that ever so elusive comfortable position or, later on, for nursing moms. After that, buddy will continue to be around for little ones to rest, nap and read or for a good old-fashioned pillow fight. Covered in premium, stylish and contemporary fabrics buddy will blend in any decor. >Learn More
Fun and functional, with cool thrown in! b.box is passionate about creating fun and functional everyday baby essentials with a difference. Their products offer convenience and practicality, in a cool and innovative way. And of course they are BPA, Phthalates and PVC free so they're safe for our kids and the environment. We have bundled some of our favorite b. box
items for one MetroMom to choose. >Learn More
The ergoPouch ergoCocoon Swaddle and Sleep Bag
will keep your baby snug and securely swaddled with the minimum of fuss. This Escape-Proof swaddle converts to a sleeping bag, thus giving you two products in one. Best of all, ergoPouch products have received the "hip-healthy" designation from The International Hip Dysplasia Institute (IHDI). >Learn More
The Itzy Ritzy Nursing Scarf
offers you a fashionable, everyday accessory that is convenient to wear and use while nursing your baby. This double-duty scarf lets you keep soft closeness and privacy with your baby while staying stylish on the go. Nothing to take on or off, just unwrap the nursing happens infinity breastfeeding scarf from around your neck and adjust the fabric to cover all sides of you and your baby. This infinity scarf offers you full coverage in front as well in the back without snaps or buckles, while providing airflow and ability to maintain eye contact with your baby. Made of 50-percent cotton and 50-percent polyester jersey knit with finished edges. >Learn More
---