the products


* colors & patterns may vary and products are subject to change
▬the goody bags
Every mom
will receive a goody bag. Moms with
VIP
tickets will receive all items in a regular gift bag plus additional items
designated in orange
and marked by
.

| | |
| --- | --- |
| | Mabel's Labels Write Away Peel and Stick Labels come with designs boys and girls love, and even some they can agree on! The surface of each label is waterproof, dishwasher safe, microwave safe and UV resistant. Mabel's Labels are built to last and prevent mixups and toy loss. >Learn More |
| | Whether it's stinky diapers, pets or kitchen odors, simply open a jar of Fresh Wave Odor Eliminating Crystals and the odors will disappear - naturally. The continuous-release crystal gels safely neutralize and eliminate odors. >Learn More |
| | Happy Tot Organic Toddler Food pouches are organic fruit & vegetable mixes with Salba® The SUPER Chia for added nutrients. Salba® The SUPER Chia is an ancient, gluten-free seed that is packed with goodness and helps to give our Happy Tot pouches important nutrients like omega-3s (ALA) and fiber. Happy Tot pouches are a perfect snack for a picky toddler. >Learn More |
| | Made from 100% fruit juice with no added sugar, Juicy Juice is a delicious, easy way for you to ensure your kids get at least one of their daily recommended servings of fruits. Juicy Juice is made from real fruit juice, providing an excellent source of vitamin C with no added sugars or artificial flavors. It balances the wholesome goodness of real fruit and a delicious taste that will make your child smile with every glass. MetroMoms will receive one of the following flavors: Strawberry, Apple, Berry, Peach Apple and Strawberry Watermelon. >Learn More |
| | Brush tiny gums with only the best. Jack N' Jill Natural Toothpaste is totally kid-safe, since it's free from chemicals, Fluoride, and SLS. Plus, it comes in yummy organic fruit flavors, to make teeth-brushing time even more fun. >Learn More |
| | Using organic ingredients including Calendula, MOMiN Greenicare Organic Baby Skin Cream helps in moisturizing a baby's skin so that it stays smooth and stable. This gentle skin cream, which may be used on infants and up, is useful for dry spots or irritating chaffing, and is helpful in keeping the buoyancy and plumpness of a baby's skin. Non-irritating ingredients help to keep the natural and fresh look of moist skin while giving the skin an extra shield of beeswax and other natural ingredients which lock in the skin's natural oils that retain moisture. >Learn More |
| | It's a spork... it's chopsticks... it's both! Introducing the new Sporkstix from Fun Eating Devices, a company founded by two crazy designers and a levelheaded business woman who care deeply about the well-being of children everywhere. Their goal is to end world hunger! How? They provide 2 meals for children in need for every Sporkstix sold! It won't be available until November 15, but we have one for each MetroMom at the event! >Learn More |
| | The RaZbaby Keep-It-Kleen Pacifier is the only pacifier that closes instantly when it drops. The nipple stays clean and shields are attached to pacifier. There are no more lost pacifier covers! The pacifier may be used from 0-36 months. >Learn More |
| | Get your child's laundry clean and fresh with Eco Nuts Baby Powdered Laundry Detergent. The all-natural formula is safe for cloth diapers and is ultra concentrated, so a little goes a long way. No dyes or added fragrances make it extra gentle for delicate skin. >Learn More |
| | Hempz Blushing Grapefruit & Raspberry Creme Herbal Body Moisturizer provides dramatic skin hydration and nourishment to help improve the overall health and condition of skin while Cucumber Extract provides natural moisturizing properties that help refresh and rejuvenate skin leaving it feeling soft, smooth and supple. Enriched with Pure Natural Hemp Seed Oil, Shea Butter, Ginseng, Natural Extracts, Vitamins A, C and E, and Cucumber Extract. Provides 12-hour moisturization. Paraben-Free, Gluten-Free, 100% Vegan, THC Drug Free. MetroMoms will receive the small diaper bag size. >Learn More |
| | Developed with dentists, the MAM Training Toothbrush ensures that babies get used to routine oral hygiene step by step. Babies need to learn how to clean their teeth properly. The training brush makes tooth brushing easy right from day one. And with mom and dad's help it's even easier. Trendy colors and shapes arouse baby's interest and encourage him to clean his teeth. It has a long handle for holding the brush together so that baby can be guided through the correct brushing motions. A round head adapts perfectly to baby's mouth. >Learn More |
| | The MAM Anti-Colic Bottle is designed to be as close to breast-feeding as possible in a reusable bottle. It is constructed of bisphenol -a free materials. The orthodontic nipple is made of ultra soft silicone and encourages baby to use a natural suckling action similar to breast-feeding. The Anti-Colic vented base ensures babies can drink calmly and relaxed. Ventilation holes regulate the pressure balance. The milk can flow evenly without bubbles. Removable bottom makes bottle clean up a snap. The bottle comes with a wide mouth for easy filling and an easy-to-read scale for accurate measuring. Includes a removable base for easy cleaning. Can be sterilized in the microwave in just 3 minutes. >Learn More |

▬
the raffle

Every mom will take home a "best & hottest" product (get the details on how moms will choose):
*** colors & patterns may vary and products are subject to change

The perfect blend of trusted safety, relaxing comfort and superior convenience make the Britax Frontier G1.1 Clicktight
an exceptional harness-2-booster seat for your growing toddler. With the revolutionary click tight installation system, now everyone can install the car seat securely and confidently by just buckling the seat belt. You simply squeeze the release button to open, buckle the seat belt across the belt path and then click the seat shut for a proper installation every time no shoving, kneeing, or yanking required. Safe cell impact protection surrounds your child in safety components that work together to protect well beyond the established federal safety standards. The frontier click tight also features complete side impact protection plus providing an advanced layer of protection with a deep protective shell and an energy-absorbing foam headrest designed to keep your child's head and neck extra secure. >Learn More
The Britax Advocate ClickTight Convertible Car Seat
has a groundbreaking installation that leaves you with no doubt the seat is safely and correctly installed. 3 layers of side impact protection, a snug harness indicator, an impact-absorbing base and steel frame add to the protection. Just open the front of the car seat, buckle the seat belt across and click the seat shut. That's all you need to do for rock-solid installation - the seat won't budge and you can travel worry-free with your child. SafeCell Impact Protection provides unmatched protection for your child. These features include a steel frame, energy-absorbing base, V-shaped tether to minimize seat rotation and staged-release stitches that slow and reduce forward movement during a crash. SThe seat has a deep foam-lined shell, quick-adjust head protection and side cushions, forming 3 layers of side protection for your child. >Learn More
Convenient, comfortable, and designed for superior safety, the Britax Boulevard ClickTight Convertible Car Seat
is an exceptional choice for getting for getting your family where they need to go. With the revolutionary ClickTight installation system, everyone can install the car seat securely and confidently by just buckling the seat belt. It features complete side impact protection plus provides an advanced layer of protection with a deep protective shell and an energy-absorbing foam headrest designed to keep your child's head and neck extra secure. Includes the quick-adjust, 14-position harness that grows taller with your child at the push of a button, as well as the click and safe snug harness indicator to take the guesswork out of adjusting the harness to the proper tightness. The 2-position buckle gives your child room to grow and plush foam padding provides premium comfort at every touch point. There are even 7 recline positions with an automatic level indicator. >Learn More
Superior safety delivered with remarkable convenience and comfort make the Britax Parkway SGL G1.1 Belt-Positioning Booster
an exceptional choice when moving your big kid into a belt-positioning booster seat. Britax's safe cell impact protection surrounds your child in safety components that work together to protect well beyond the established federal safety standards. Complete side impact protection plus provides an advanced layer of protection with a foam-lined, high-back shell and headrest designed to absorb crash energy and keep your child's head and neck extra secure. The parkway SGL provides additional safety for the rest of your family with the isoflex latch connection system. With two simple clicks and a pull, you can secure the booster to your vehicle, preventing it from becoming a projectile when not in use. The parkway SGL also includes the secure guard clip to keep the safety belt properly positioned on your child's hips and the quick-adjust headrest to keep the seat back in the proper position, all designed to maximize comfort and protection. Plush foam padding makes it easy to relax on long rides and retractable cup holders keep drinks and snacks close at hand. >Learn More
Energy absorbing base with safe cell technology. Complete True Side Impact Protection with high side walls and energy absorbing foam. Handle releases the car seat from the base and allows for easy removal from the secure stroller attachment. Lightweight and travel friendly, the Britax B-Safe 35 Elite Infant Car Seat
is designed and engineered to the high safety standards for which Britax is known. Featuring Side Impact Protection, and an energy-absorbing foam liner, the Britax B-Safe Iprovides industry leading front, rear and side impact protection. Removable comfort pad, harness pads, and an extra-large canopy keep children comfortable and safe throughout their first year of life. Premium, push-button LATCH connectors, a built-in lock-off and an ergonomically designed carry handle make the seat easy to install and carry. >Learn More
We can't say enough about the new Happy Child Furniture TeachRRR Learning & Play Table system. It has a never ending variety of educational and fun experiences for kids with interchangeable educational and play table top inserts that include: numbers & math, letters & words, reading & writing, science, geography, and more - even a place setting for a tea party and town roads for toy cars. >Learn More
BOB: Your go-to stroller for everyday activities and not-so-everyday adventures. A BOB is more than just a baby stroller. The BOB Revolution SE
with swiveling front wheel for superior maneuverability locks forward for increased stability when jogging or if the terrain turns tough. Ready to handle your many places to go and things to do, with easy, two-step folding, a lightweight frame for convenient transport and storage, and State-of-the-art, adjustable suspension system that provides an exceptionally smooth ride. A five-point padded harness helps keep your child comfortably secure and ultra-padded, adjustable reclining seat offers enhanced seating comfort. Multi-position canopy adjusts for protection against the elements. Large viewing window lets you keep an eye on your baby. Low Boy Cargo Basket provides plenty of undercarriage storage and there is additional space in large seatback pocket. Internal seat pockets provide a great place for snacks and toys. >Learn More
The BOB Motion Stroller
is ideal for moms on the move and for everyday adventures. Compact and lightweight, it easily transitions from strolling to storage with the one hand, quick fold and automatic frame lock. Four pneumatic tires mounted on high impact polymer wheels, paired with the rugged spring suspension system, provide a smooth ride over bumps in the road ahead. The Motion stroller is suitable from birth up to 65 pounds. With the included click n go adapters, the Motion instantly becomes a complete travel system with matching BOB B-Safe infant car seat or any Britax infant car seat (sold separately) using click n go. >Learn More
The Britax B-Ready
is a versatile, modular stroller that can easily convert to an in-line double stroller. With 14 different configurations the B-Ready stroller is adaptable to fit your needs. The integrated Click and Go receivers enable you to position the top seat forward or rear-facing, attach a bassinet, or attach an infant car seat to create a travel system without having to purchase additional adapters. Foam-filled rubber tires help absorb bumps, provide a responsive smooth ride and eliminate the hassles of air. The reversible top seat has a weight capacity of 55 pounds and features a non-rethread, adjustable, 5-point harness system. An extra large canopy, 4-position recline, adjustable leg rest, and full suspension will ensure the travelling comfort of little ones. As an in-line tandem stroller, the second seat is certainly not an afterthought. With 4 recline positions; the second seat is appropriate from birth to 35 pounds. Perhaps most impressive is the fact that the second seat does not need to be removed to fold the stroller. A single step on the brake pedal locks and unlocks both rear wheels and has a red/green indicator. Caregivers will further appreciate the height adjustable handle, included drink holder and over-sized storage basket that is accessible from all four sides. >Learn More
The Britax B-Agile 4 Stroller
is a lightweight, compact stroller featuring a one-hand, quick-fold design. Designed to be an on-the-go travel system using the BRITAX CLICK & GO system, the B-AGILE stroller accepts the BRITAX Infant Car Seats without having to purchase additional adapters. The padded, supportive seat features a 5-point harness system with head pad that is adjustable without having to rethread or unhook any straps. With a weight capacity of 55 pounds and an infinite recline, the B-AGILE 4 is suitable from birth. The extra large canopy with a mesh ventilation window allows you to see your child and, and your child to see you. The comfort-ride suspension ensures a smooth ride, and the swivel front wheels improve maneuverability. A single step locks both rear wheels simultaneously. Caregivers will further appreciate the padded handle, large under seat storage and the convenient zippered pocket on the back of the seat. >Learn More
The JOOVY Toofold Stroller
combines the robust build of an off-road stroller with the maneuverability and compact fold of a lightweight stroller. It has an anodized, lightweight aluminum frame and a unique frame that extends the length of the stroller from a single to a double. With a built-in stand-on board or optional rear seat, you can quickly accommodate two children. The stand-on board can also be used with the included shopping bag. The patented one-hand fold makes traveling on public transport a dream. Once folded, the stroller stands freely and can be wheeled along behind you. The toofold is equipped with a multi-position handlebar that can be customized to different heights and positions. The toofold sports high-end 12-inch pneumatic rear wheels and a superior suspension system. Truly versatile, the toofold is more than your average stroller: it's a dream come true for the active family looking for a stroller with versatility, functionality and high-end quality. >Learn More
The Graco Modes 3 Lite Click Connect Stroller
gives you 5 ways to ride on a sporty 3-wheel frame plus our signature FastAction™, one-second fold. 5 ways to ride includes infant car seat (sold separately) on frame facing parent or the world, stroller seat on frame facing parent or the world, or traditional travel system. Innovative fold design lets you fold two ways to store the stroller with or without the toddler seat. The lightweight, sturdy frame makes it convenient to take on-the-go and makes quick, and long, trips with baby easier. >Learn More
Whether you're hosting a sleepover, going on vacation or planning your next outdoor adventure, the kids will always get a comfortable night's sleep with the Kid-O-Bunk™ 3 in 1, mobile sleep solution for kids (and families) on the go. The assembly is so easy, even kids can do it! With no mid-beam, the machine washable, polyester sleeping deck conforms to your body shape for true contoured comfort. When you're done, quickly disassemble and pack your Kid-O-Bunk™ into its own zippered carry bag for easy storage and transportation. Genius! >Learn More
The Summer Infant Pop 'n Play Portable Playard
allows you to easily create a safe portable play area for your child. The ultra-lightweight and compact fold playard can be set up and taken down in seconds, making it perfect for use at home, a day at the park, or a weekend at the beach. The water resistant floor helps keep baby dry even on damp grass. Airy mesh sides provide added visibility. The Canopy helps protect baby from the sun's harmful UVA and UVB rays. The protective shade attaches easily to your Pop 'n Play Playard as needed. A travel bag with shoulder strap is included for on-the-go convenience. >Learn More
.
Oooh la la! The TWELVElittle Allure Weekender
is both stylish and functional. This bag will provide all needs for the family who need extra storage, or for the family who simply enjoy traveling with their little ones in style. With six exterior pockets, five interior pockets, and a spacious main compartment, the bag will fit all essentials for the baby and more, without compromising fashion for mom. >Learn More
See your little one on the Summer Infant Sharp View High Definition Video Baby Monitor
featuring a large 5" color LCD flat-screen and the best picture quality available in baby monitors - two-times the resolution of traditional baby monitors (800x480 vs 480x320). With a pan/scan/zoom HD camera, two-way communication, and temperature display, the Sharp View delivers the latest technology in baby monitor innovation. >Learn More
The HALO Bassinest Swivel Sleeper Bassinet - Premiere Series
is the only bassinet that rotates 360 degrees for the ultimate in convenience and safety. Now your little one can sleep as close as you like, while still safely in his own separate sleep area, reducing the risks associated with bed-sharing. In addition to bringing baby close, it swivels to make getting in and out of bed hassle-free. Its unique design means baby is visible at your eye level, allowing you to soothe your baby quickly, while mesh walls provide maximum breathability. Its patented side wall lowers and returns automatically, allowing you to tend to your baby while still in bed. Its stable, adjustable base fits next to almost any bed. Recommended for babies up to five months of age or 20 pounds (maximum weight is 30 lbs.) Also includes a soothing nightlight, sounds, music, 2 levels of vibration and nursing timer. We are featuring the new Silver Harmony Circles fabric. >Learn More
The Lansinoh Signature Pro Double Electric Breast Pump
provides advanced technology at an affordable price. The SignturePro is the ONLY pump with three pumping styles and eight adjustable suction levels, allowing you to select the setting that works best for you. A closed-system design reduces the number of parts cleaned and prevents bacteria and mold growth. And its compact size and quiet motor make it convenient for the mom on-the-go. >Learn More
The iFamCare Helmet HD Wi-Fi based home video monitor
has incredibly quick installation, zero configuration, smart alerts, two-way audio, sound, motion and air sensors, and interactive pet laser. It will give you peace of mind wherever you go, by easily checking on your little loved ones through the free companion app on your mobile devices. Works with iOS and Android phones or tablets. >Learn More
We did a double take when we saw the the new Pali Alto Highchair
, constructed of European Beech Wood & equipped with a 5 point harness, 9 seat and footrest positions & holds a max weight of 275lbs. The Alto converts to a sturdy chair equipped with an ergonomic seat back to promote proper posture. >Learn More
From the innovators of the most lightweight and easy-to-clean crib mattress comes the first waterproof AND breathable mattress of its kind - the Lullaby Earth Breeze 2- Stage Crib Mattress
. Parents have been asking for safe sleep products for temperature regulation and airflow. While breathable is the want, waterproof is still the need. Soiled mattresses that aren't fully waterproof can "breathe" urine vapor, mould, bacteria, and worse. Parents seeking a breathable mattress really want a waterproof mattress with a breathable surface, and now they have one. >Learn More
The Babymoov Swoon Up
Baby Bouncer Seat is just what you need to ensure your little one can share every special moment with the rest of the family. It is the only bouncer that offers two heights--a low one (21.5 in.) like any traditional bouncer as well as a high position (29.5 in.) to bring the baby at table height and be part of family activities. Its rotating seat always allows complete access to the baby, while the independently adjustable back and footrests (3 positions each) provide optimal ergonomic position and comfort for the baby. Its simple and unique folding system allows you to take it anywhere, making it a great choice for parents on the go. It is ultra-comfortable for even the youngest ones, thanks to its removable newborn seat and reducer. The removable 3-position toy bar keeps the tiniest member of the family entertained at all times. >Learn More
The timi & leslie Charlie 7-Piece Diaper Bag Set
is made from faux leather (PVC free) and features custom hardware in an antique brass finish. Charlie comes with many functional and fashionable accessories and features: A cross body, adjustable detachable strap so you can wear it hands free whenever you need to; The specially designed changing pad with a front mesh pocket where you can store your diapers, wipes and creams when you need to make a quick diaper change trip; A zippered sac to put away soiled clothes; A stylish clutch that you can use as your purse (who wants to carry a purse and a bebe bag?) with interior credit card slots and an inside zipper pocket; An insulated bottle tote to keep your baby's bottles warm or cool; Matching stroller straps; Water resistant, light colored lining so you can easily see everything in your bag; Two exterior pockets; Six interior organizational pockets; Inside key fob – never lose your keys. >Learn More
The timi and leslie Dawn 7-piece Diaper Bag Set
is made from easy to clean faux leather (PVC free) and features custom hardware in a gold finish. Dawn comes with many functional and fashionable accessories and features: A cross body, adjustable detachable strap so you can wear it hands free whenever you need to; specially designed changing pad with a front mesh pocket where you can store your diapers, wipes and creams when you need to make a quick diaper change trip; A stylish clutch that you can use as your purse with interior credit card slots and an inside zipper pocket; An insulated bottle tote to keep your baby's bottles warm or cool; Matching stroller straps; Zippered clothes sac to keep your wet or dirty clothes contained; Water resistant, light colored lining so you can easily see everything in your bag; Three exterior pockets; Six interior organizational pockets; Inside key fob. >Learn More
You'll look sophisticated and be super-organized with the timi & leslie Metro Soho Messenger
. The chic vegan leather bag has a spacious interior with lots of compartments and features, a unique pocketed changing pad, and a hands-free strap. >Learn More
You can't outgrow the Keekaroo Height Right High Chair
! From 6 months to 250 pounds, the Kids Chair is your stylish seating solution. Keekaroo's wooden high chair offers the safe seat your child needs during mealtime. The High Chair includes a wooden tray with BPA-Free plastic tray cover, passive crotch restraint and 3-point safety belt. >Learn More
Be one of the first to own the eye-catching Limited Edition, Colgate Retro Posh foam crib mattress and proceeds help fight SIDS. This commemorative mattress is a celebration of Colgate's 60th Anniversary. The dual firmness design ensures proper development for both infants and toddlers and it's certified safe. Not available in stores until November. >Learn More
Introducing Dockatot™ Grand, a multitasking stage 2 dock for babies age 9 – 36 months. The Grand is perfect for cuddling, playing, lounging, resting and everything in between. It's ideal for travel—either from room to room, grandma's house or on vacation. It's also ideal for bed transitioning, thanks to built-in, air permeable bumpers that act as bed rails, allowing young children to settle more easily in a bigger bed. DockATot docks give little ones a snug sense of security in their newer, bigger beds. All materials used are breathable, washable and hypoallergenic. All filling materials are sourced from world-leading suppliers and offer hygienic and non-toxic properties. Designed with love in Sweden and made in Europe. >Learn More
The Dockatot™ Deluxe is the ultimate docking station for your baby ages 0-8 months old. Multifunctional and multitasking, the Dockatot™ Deluxe offers a safe and comfy spot that lets baby rest, lounge, play, cuddle, do tummy time and get diaper changes. Deluxe docks are lightweight and portable, allowing for easy travel. Additional covers are available for purchase to match your mood, room and style. >Learn More
The Combi Go and Grow Walker, Play Table and Chairs
is a three-in-one modular play set that grows with your child. During stage one, children can stay entertained by the plush toy bar in the stationary activity center configuration. In stage two, little ones will become mobile while using the walker setting. Once your child is able to walk on his own, transform the walker into a play table for stage three. Two coordinating chairs for play time and meal time are included. >Learn More
Strolling around has never been easier with two children. The Joovy Caboose Stand On Tandem Stroller
is a versatile caboose stand on tandem that allows an older child to stand on its patented rear platform while a younger child rides comfortably in front. If the standing child tires, he can turn around and rest on the padded rear seat. It is fully equipped with a universal car seat attachment system. This caboose can accommodate an infant in the car seat so you can use it as soon as your new arrival comes. It allows parents to make out too because the caboose is lightweight and folds up compactly. This also has a large basket and storage pockets for everything you'll need to take along with you. Its rear platform means no more lifting a heavier older child in and out of the stroller when they want to see or get tired. This caboose stand on tandem makes strolling two children a breeze. >Learn More
The Joovy Room2 Portable Playard
provides your child with almost 50% more living space than traditional playards, so your toddler will be happier and play longer. The Room Squared also accommodates all of your existing accessories like play gym mats. The large mesh windows provide a great view so your child does not feel confined. Additionally, the steel frame is super strong while the exposed aluminum tubing adds an elegant, clean and simple design. All fabric, including the carry bag, is made of the highest quality 600D material and is incredibly durable. >Learn More
The Piki Piki Bike
is a unique bike-trike hybrid ideal for young children. Three wheels mean it's stable and easy to ride, even for a toddler. Plus, it has the freedom of movement you get from a true bike. Created specifically for children 18 months to 5 years, The Piki Piki Bike bridges the gap between beginner ride-on toys and hard-to-master balance bikes. >Learn More
The Pello Multi-use Luxe Baby-Toddler Floor Pillow/Play Mat/Lounger
is that truly unique product everyone will ask you about. Beautifully designed with large loop handles for hands free carrying along with 100% cotton and luxe brushed poly fabrics, Pello provides a completely portable lounging surface for your baby to snuggle into no matter where you happen to be. Unlike pillows, playmats, bouncers, blankets or other loungers; Pello is incredibly versatile and stays with your baby from the time they are born through countless milestones in their life. Completely washable and built to stand the test of time, Pello fabrics are baby and kid friendly. The filler is 100% hypo allergenic and flame retardant polyester, meaning your Pello will maintain its excellence through untold accidents and launderings and your baby will always have a clean surface to snuggle into. >Learn More
The BabyBjorn Baby Carrier One
is a new generation baby carrier with plenty of options. It is equipped with a sturdy waist belt and padded, form-fitting shoulder straps to make it comfortable for carrying a growing child from newborn up to the age of three years. The waist belt allows you to support the child's weight on your hips, and avoid back and shoulder discomfort. You can vary between four ergonomic carrying positions throughout the period of use, with your child sitting in either the normal or wide leg position. Suitable for children aged 0-3 years. We are featuring the new denim fashion. >Learn More
The Baby Vida Oxygen Monitor
is a smart baby monitor which monitors oxygen level and heart rate wirelessly from your baby's foot with a sock-like device. If either reading falls outside of predetermined range, it alarms your smart phone giving moms a vital peace of mind. >Learn More
Designed with love, pediped footwear
combines comfort and fashion into a shoe that is pediatrician recommended. Their construction enables babies to sense the ground beneath their feet as they learn how to walk, and to develop foot strength as they grasp with their little toes. pediped footwear is the 'next best thing to bare feet'. One MetroMom may choose a $100 gift certificate to pediped.com. >Learn More
The Shrunks Stepaire Bandit Nap Pad
is a convenient all-in-one nap pad with its very own built-in pump, fleece blanket and pillow! Kids will love inflating their own nap pad for daycare, preschool, travel and Grandma's house. The one-inch inflatable nap pad creates an effective barrier from cold floors and adds an extra layer for ultimate comfort. Comes with a convenient carrying bag. >Learn More
The Britax Car Seat Travel Cart
is a convenient alternative when traveling through airports with your car seat and child in tow. Car seats attach effortlessly using the car seat latch connectors, the same connectors that secure your car seat tightly to your vehicle. When storing the Britax car seat travel cart, its compact fold allows it to fit into small spaces, including most airplane overhead compartments. With its durable steel frame design and easy-glide wheels, the Britax car seat travel cart can be used with children harnessed in car seats for short travel distances. The raised platform protects the car seat from contacting the ground, while the one-hand telescoping handle adjusts to fit any height caregiver. The Britax car seat travel cart accommodates all Britax convertibles and harnessed booster seats, and most other brands. No assembly required. >Learn More
The Svan Lyft Booster Seat
has a 3-point adjustable harness to safely keep your child in the booster seat and anti-slip feet to ensure stability of the chair. It is equipped with safety traps at the back and bottom of the chair to safely keep the booster seat on your dining chair. The Lyft Booster Seat is designed to be comfortable for your child, with adjustable legs that provide ergonomic support for your child. It is compact and light, making it easy for travel and storage. The seat is foldable and comes with a carrying case. You can sit your child safely at the table with the whole family when you are eating out or out on a vacation with the rest of the family. The Lyft Booster Seat will fit in nicely with any dining room with its sophisticated and modern look. >Learn More
Pretty & Practical. The Kalencom Nola Tote Diaper Bag
lets you step out in style. Dual insulated side pockets keep bottles' temperature controlled, large slip pockets keep go-to gear easily at hand, and the bold design is sure to stand out. We are featuring the new Asphalt fashion. >Learn More
As parents, we only want the best for our children. By feeding them homemade baby food, we are not only giving them the most delicious and nutritious food-we are laying a strong foundation for a lifetime of healthy choices. You don't need to be a chef, have al lot of time on your hands, or a kitchen full of fancy equipment to make your own baby food-in fact you'll be shocked at how fun and easy it is with the Sage Spoonfuls Homemade Essentials Package
. By spending just 1 hour every 2 weeks, you can have a freezer stocked with healthy and delicious baby food. The package has easy-to-prepare whole foods that are delicious on their own or mixed together to make endless yummy combinations. By keeping it simple, you keep it easy. There are even a number of purees that can be whipped up in seconds. The kits immersion blender/food processor make it easy, and the 4oz glass storage jars are freezer and dishwasher safe. >Learn More
The Kiddopotamus Super Duper Seat
offers 360 degrees of floor time activity fun & booster in one. It is a secure and comfortable area for your growing infant to learn to sit up and interact with their environment around them. With the Summer Infant 3-Stage SuperSeat® your baby can experience play while also sitting up. >Learn More
.
Your child will feel like a princess going to sleep at night with this beautiful Pacific Play Tents Fireflies Hanging Canopy
. The mesh material is easy to clean and provides a sleek, eye-catching look. Canopy size: 37" diameter, 80" high with a bottom circumference of 172". Hanging hardware is not included. >Learn More
The Pacific Play Tents Galaxy 6' Tunnel with Glow In The Dark Stars Playhouse
provides endless fun and excitement for your young ones. Promote creativity and imagination with these fun, colorful products and watch their minds grow and develop. >Learn More
Dry air, hot air, stuffy noses and little coughs. Just some of the many reasons doctors recommend Cool Mist Humidifiers
. Crane makes some of the best. We love the tear-drop shapes and modern colors of these traditional humidifiers. Whisper quiet operation and convenience features such as auto-off, variable mist control and removable water tank make use super easy. No filters needed means no costly replacements. Energy efficient, these humidifiers use less energy than a regular household light bulb. >Learn More
Skylanders, start your engines! The infamous race promoter Pandergast has challenged the best racers in Skylands to come forward and test their driving skills in a head-to-head, no-holds-barred driving competition! Race across Land, Sea, and Sky for the ultimate prize - a mysterious token of immense power! Kick start your Skylanders adventure into overdrive with Skylanders SuperChargers Racing Starter Pack for Wii
. >Learn More
A cool chair fit for a (snow) queen, the Delta Children Upholstered Chair
will cast a stylish spell on your girl's room. Featuring colorful graphics of Anna and Elsa, this comfy chair boasts a sturdy hardwood frame and plush seat, making it the perfect place for any Frozen fan. >Learn More
Imagine living in a home where all the furniture is far larger than you – clearly built for someone else. The chairs are tough to climb onto and too big to feel cozy. That's the life of a toddler – but now there's something better. A pint-sized plush lounger that's so soft and cute, it could have come straight from the dreams of a toddler. And it's not just a soft spot to sit, it's a fluffy friend to spend time with. The new cloud b Cuddly Comfeez
are the cutest, most comfortable and most fun pieces of furniture for tired little toddlers! >Learn More
The JOOVY Foocot Child Cot
is a kid's dream cot. Your child will love knowing where they will nap or sleep while they are away from their own bed. Parents love the flexibility and portability of the Foocot. Setting up the cot in new locations will give your child a secure and early sense of where they will sleep, making bedtime or naptime much easier. It is perfect for travel, special occasions, sleepovers, cruises, hotels, camping and playing. The Foocot has two storage pockets perfect for storing a flashlight, toothbrush, snacks, special toy or favorite book. The Foocot supports a child up to 48" tall or 75 pounds. This very durable children's cot is made of a sturdy steel frame with top grade 600D nylon fabric. It folds ultra small for travel convenience and comes with a travel bag made of the same 600D nylon. >Learn More
Can you tell it's a diaper bag? No! The new BabjyBjorn Diaper Bag SoFo is a tote, messenger bag and backpack in one. It is large and roomy with space for everything you need, with multiple inside and outside pockets keep you well-organized. The attractive, stylish design is perfect for both moms and dads. It's not in stores yet, but you can see it at this event! >Learn More
Snoogle Mini
is sized just right to provide relief in the areas expectant moms need most back, legs and tummy. This versatile body pillow even doubles as a wrap around nursing pillow for use after pregnancy. >Learn More
We are head over hells for the 2 Red Hens Coop Carry-All Diaper Bag
.

This modern design coop carry-all brings back all that style and sass you had before you had a baby, and all the on-the-go functionality you need now that the little one is here. Eight pockets give you plenty of room for all baby's essentials, and two easy access bottle holders when you are out and about. No more carrying an extra set of straps: the coop carry-all convertible straps are easy to change for use on your shoulder or stroller for hassle-free shopping. 100% polyester. Wash in cold water and lay flat to dry.

>Learn More
The Innovo Forehead and Ear Thermometer
is designed to be BOTH an ear thermometer (recommended for age >1) AND a forehead thermometer (recommended for all ages), offering users the freedom to choose between two modes. Using the latest infra-red scanning technology, this dual thermometer has proven to be extremely reliable and accurate during clinical trials. Results are displayed on the screen instantly. >Learn More
Simple. Fashionable. Fun. Create your perfect nursery with the Balboa Baby Gauze Blanket
set. These super soft Gauze Blankets of 100% cotton make a great gift for baby and are perfect for swaddling. >Learn More
If you're a new parent, you know that havoc that sleep deprivation can cause in your life. Designed by a new mom and dad whose own lack of sleep caused them to forget important details of caring for their own child, the Pocket Nanny
Timer is a multi purpose nursery tool that can help you to remember important baby care tasks. Designed for use from birth up to 24 months, this unique parent aid can also be used to help maintain baby's schedule when he or she is with other caregivers. The timer keeps track of when baby last napped or ate or had a diaper change, so new parents don't have to rely on their memories. Featuring four timers that count up with a touch of a button, including a miscellaneous timer for medications, and a host of other helpful features, this multi purpose nursery tool helps parents meet all of baby's basic needs. >Learn More
The 2 Red Hens Shopping Cart Cover
is a super-soft cart nest that provides a comfy ride for baby and our ingenious design zips into itself for a convenient and stylish carry case. Creates a clean surface to protect baby from dirt and germs. Padded leg openings for comfort. Perfect for restaurant high chairs too. 100% polyester. Wash in cold water and lay flat to dry. >Learn More
The cloud b Stay Asleep Buddies
are interactive, plush pals who teach children when to sleep and when to wake! Using gentle melodies and glowing lights, children quickly learn to distinguish between bedtime and playtime – meaning more sleep time for both of you! Plus, the Stay Asleep Buddies are easily programmable for a full night's rest or a much-needed nap. >Learn More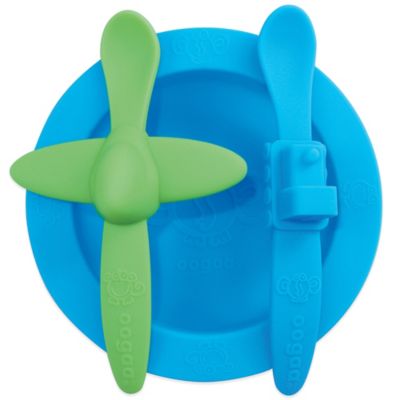 oogaa Mealtime Sets
consist of a colorful 9 ounce silicone bowl and 2 silicone spoons shaped as a train and airplane. No more chips, breaks or loud noises when these utensils go whoops a daisy. BPA free, no harsh chemicals and easy to clean. Dishwasher safe, microwave safe, electric sterilizer safe, freezer safe, and the bowls are even oven safe. We have combined 3 sets for a MetroMom. >Learn More
---
| | |
| --- | --- |
| | |
| | |
| --- | --- |
| Who: | Moms who are expecting and/or have children up to age 6 |
| What: | Pre-set buffet, laughter and opportunities to view the Best & Hottest products from pregnancy through preschool, meet and mingle with other moms/expectant moms and take home a Best & Hottest Product of your choice (plus gift bag) |
| When: | Thursday, November 5, 2015 from 6:30-9pm; VIP entry at 6pm |
| Where: | The Dream Cafe, 5100 Beltline Road, Southeast corner of Beltline and Dallas Tollway, Addison, TX 75240 |
| How: | Moms will draw numbers at the event to determine the order in which they each will choose one Best & Hottest product. VIP reserved priority seating is available, and VIP ticketholders will draw numbers first. Every mom also receives a gift bag. Moms with VIP tickets will receive extra items marked with . |
| Cost: | Regular tickets $55/mom; VIP tickets $70/mom. MetroMoms Insiders receive $5 discount. |
| RSVP: | Space is limited. Tickets are not transferable. Last day to cancel for a full refund is October 29 (see Cancellation Policy). |
| Other: | This is a mom's night out; no children will be permitted; no exceptions. |
---